I have this beautiful white ruffled shower curtain ...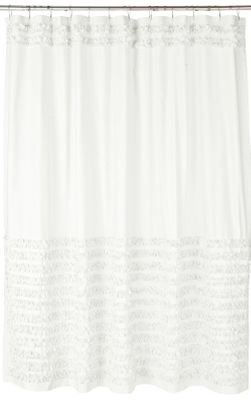 that I purchased about 2 years ago and every time I look at it, it makes me ohhh so happy. I just love how there are rows and rows of white ruffles. So girlie, minimal at the same time. So naturally when I came across this tutorial on how
Kelly + Olive
made this AMAZING pillow that looks
just
like it I fell in love. I can't wait to try this out. I'll have to get back to you with pictures whenever that may happen.
If you want the step by step written instuctions from kelly + olive themselves, click on the picture.